Thanks to Netflix, we got to take part in the press junket for Extraction 2 and talk exclusively with Adam Bessa about reuniting with Chris Hemsworth, preparing for the movie and delivering on its expectations and thrilling action.
After barely surviving the events of the first movie, Tyler Rake (Chris Hemsworth) is back as the Australian black ops mercenary, tasked with another deadly mission: rescuing the battered family of a ruthless Georgian gangster from the prison where they are being held. The main cast also includes Golshifteh Farahani, Adam Bessa, Olga Kurylenko, Daniel Bernhardt and Tinatin Dalakishvili.
---
THH: Adam, first off, congratulations on the movie. It's much earned and it's great to meet you. This movie is as intense as it looks, but it also looks like it was actually a lot of fun to film. So I'm just wondering was there was a favorite day on set or moment for you?
ADAM BESSA: Oh man. There were a lot of days. So I don't remember one specifically, but I can recall the first day I arrived on set They told tell me that I have to sit somewhere for the shoot, and that a car is gonna blow up and flip over me. And I'm like, "Okay, welcome to Extraction 2." I was like, "What if I fall?" And they said, "Well, if you fall, the car is just gonna, you know, hit you'. I'm like, okay, cool! So I shouldn't right?, I should run straight and not fall…It was really intense from the first day. It was fun, you know, it is fun, but after a while it becomes, you know, maybe like, fun is not really the word I mean it's cuz you know, you work so hard on it and you train so hard on it that it's fulfilling.

It's interesting to do though, it's a lot of things and fun is apart of it. But it's not only fun, it's so much work. Sometimes it's not even fun at all, you know, after like 50 or 60 takes of the same scene. We have this big one take that's about 23 minutes long and it's just like deep concentration. But what was fun was the whole team after shooting when we gathered together and when we trained in the gym altogether, there was moments with Sam [Hargrave] or Chris [Hemsworth] where we had this moment of relaxing and laughter about it. But really, on set, to be honest, it was so hard to pull for everybody. You could feel the pressure. Even with Sam, the shots were so complicated sometimes that, you know, it was really hard to be focused and my character was the only one fooling around, you know, sometimes.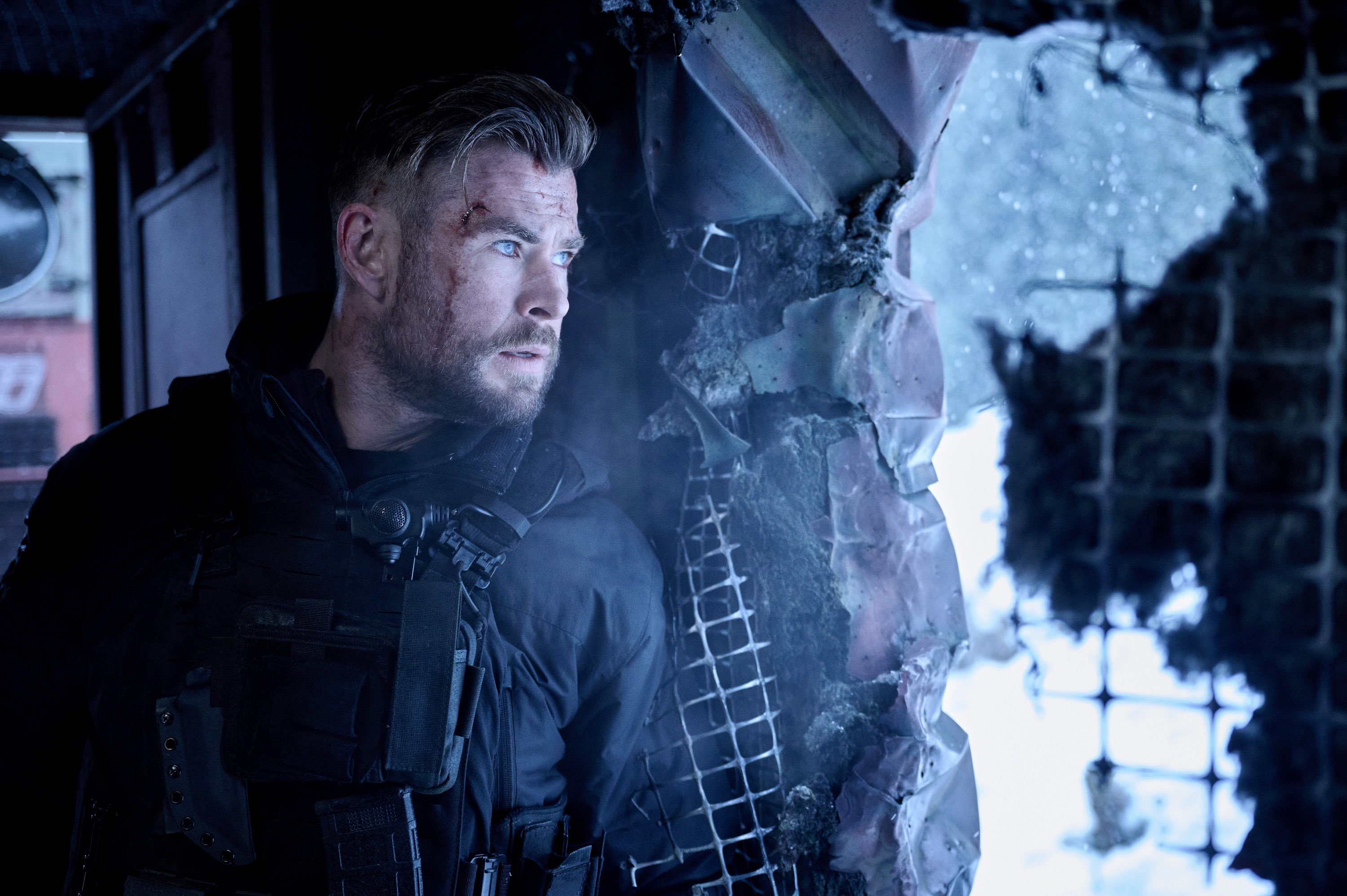 THH: It sounds pretty epic, but very intense. Which leads me perfectly into my next question. This is clearly a very physical and intensive role. What was the process to prepare for that? Because it must have been very challenging to get into the right shape and to pull it all off.
ADAM BESSA: Yes, like an athlete man, like two months training every day for four or five hours, so I remember the guys were like, "okay, wake up early, go to the gym, then you have to nap, you have to stretch, you have to go to the pool, make your stretching, go back to the training, go on set, start & learn the choreography on and on and on." But definitely, yes, we could run sometimes, 3-400 meters on one take for 7, 8, 10, 12, 20 times and you have to sprinting.

I remember I had this to do this scene at least 20 times. It really was like an athlete, you prepared physically, mentally as an athlete to do that because everybody, even Sam, which was really helping to push us even more, because as a director, he was an athlete with us. He was taking risks, he was filming on the squads. He was just like engaged so physically too, and for an actor to see your director engage physically, it gives the tone, it gives you the energy, it gives the everything on the right tone and you just follow that and it's a good guide, you know.
THH: That is honestly a great and very insightful answer. So thank you so much, Adam for that. In regards to the first movie, here you have quite a bigger and more prominent role in the team. How did that come about and what the conversations for that was like when you first found out?
ADAM BESSA: It was cool. It was cool that you have the chance to, to dive back into a character, to get to know him better and for the audience. I think it's very interesting to have someone who is shadowed in the first where you get a glimpse of him and suddenly it appears more and you get to know him more. I love that. I love that it's like, you know, in trilogies or stuff like that, it makes the story even bigger and it makes it like an octopus [sic] of characters and you could feel that go on even for the third one or even after for other characters. I just love that kind of [expansive] storytelling. So yeah it was just great to get to know him [Yaz] better.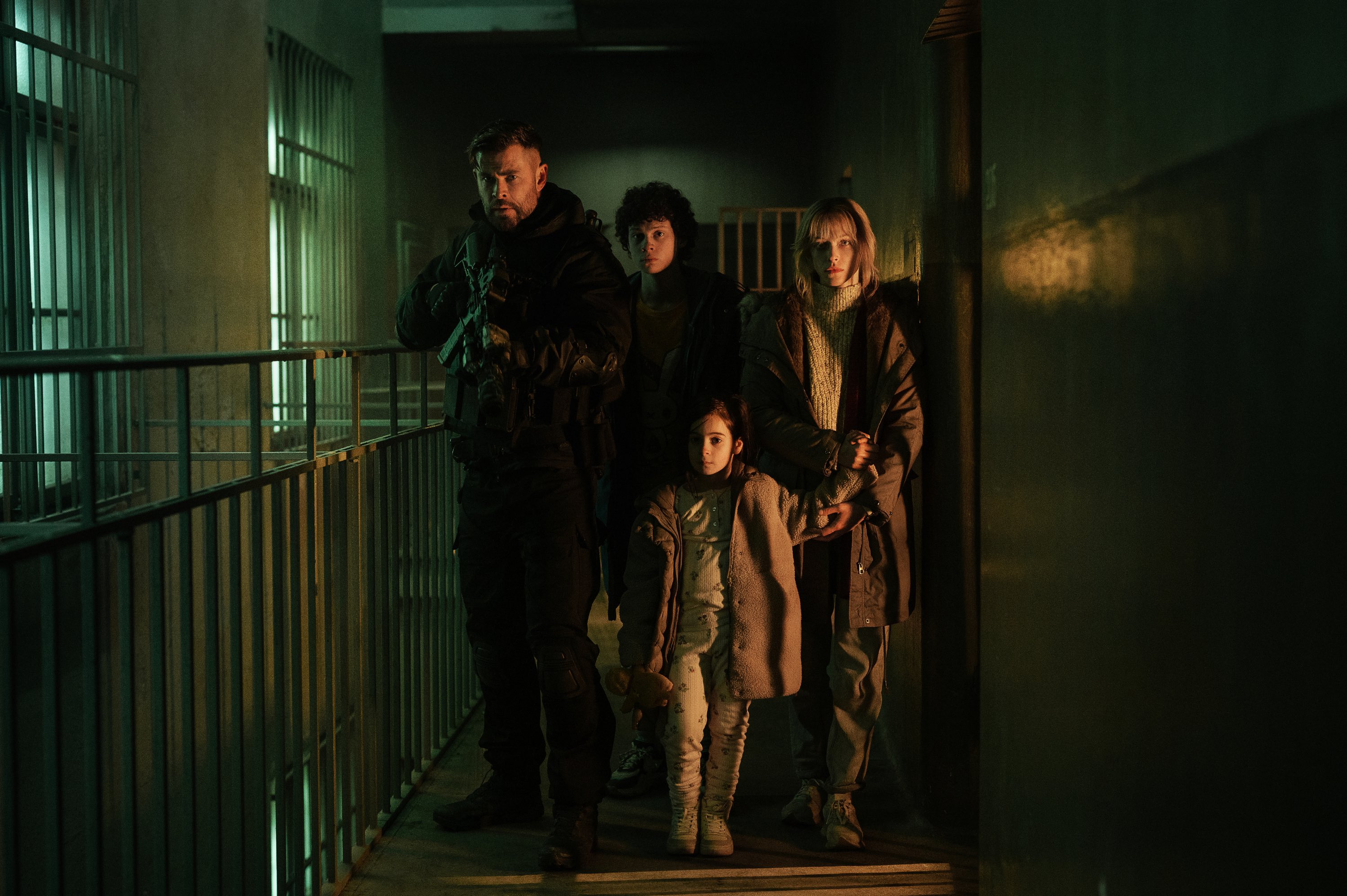 THH: Speaking of the director and the amazing casting crew you had around you, what was it like to reunite and work again with Chris Hemsworth and Sam Hargrave?
ADAM BESSA: It was great, It was great to see them after the first one, as I didn't spend that much time on the first one with them, so I only got to know them briefly and to get to know them really well on this one – It was a pleasure. We had great, great fun. It was dope!
THH: Before we wrap things up here, is there any particular genre outside of the action world that you're one day interested into diving into?
ADAM BESSA: Many! Like science fiction, drama, thrillers, comedy, whatever, you name it.
THH: So you're open to anything then really?
ADAM BESSA: Yes, It's depending on what sounds great. The vision behind everything could be great.
THH: I love that answer so much. Finally, what can audiences in your words, expect from EXTRACTION 2?
ADAM BESSA: To live an experience. A cinematographic experience. I think we pushed the boundaries of the genre and I think we worked very, very hard on it. I just hope people are gonna be stunned and love the experience, & really enjoy it & get dive into a magical fictional place. I just love that feeling. I remember when I was a kid and i dive into fiction and it just feels so real and amazing. So if you could give that to people and enable them to escape in this other world, well, you know, the job is done & I'm happy.
---
Extraction 2 releases on Netflix June 16.